MISSION STATEMENT – SABONY
Contribute to the development of individual technical skills through personalized attention from qualified instructors. With 50% of the profits, to purchase and distribute soccer equipment to underprivileged children in the region through a foundation chaired by Tony Fragapane called the "Soccer For All Children"Foundation.This foundation will also seek and ensure that no children in the region be denied access to organized soccer.
Staff
Federico "Fico" Angeles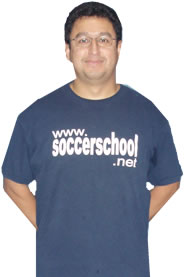 Fico, our technical director, has extensive years of experience in soccer. He played at a high level in his native Peru, Mexico and Canada. In 2001, Fico led a U13 intercity team from Pierrefonds to the Provincial Championship.
In 2002, as assistant coach, Fico helped lead the U14AAA Lakers to the Canadian National Championships as finalists and brought back a silver medal.
In 2003, Fico was the technical director of four representative teams, leading two of them to regional championships.
In 2004, as head coach, Fico led the U14AAA Lakers Girls to the provincial championships. This team won the bronze medal at the Canadian Championships.
In 2007, as head coach, Fico led the Laurentides U14AAA girls team to a Provincial and Canadian National Championship. Laurentides is the smallest region in the country and this was their first gold medal in their history.
In 2009 and 2010, as head coach, Fico led the Pierrefonds U13 & U14 AAA Team to a Provincial semifinals.
Tony Fragapane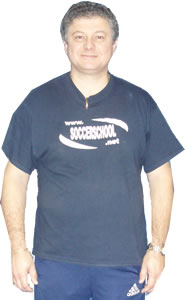 Tony also has extensive coaching experience having led his last 4 intercity teams to regional championships. He will administer the school and will also chair the "Soccer For All Children" foundation.
In 2005, Tony coached at the regional level with the U18AAA Lakers boys and was appointed assistant coach of the 2007 U14AAA Laurentide girls team.
Tony and Fico led the U14AAA Laurentides soccer team to the Canadian National Championships and brought back the gold as the best team in the nation.
Tony has been appointed the assistant coach of the U16AAA Laurentides girls soccer team for 2008. This will be Tony's seventeenth year as coach.
In 2009 and 2010 Tony has been a special advisor to a large number of AA Teams throughout the island of Montreal.